About Us
Artisan's Cellar was born from a trip to Italy with my wife and adult children in 2008. There is no better way to experience Italy than through the diversity of its culture and the unique charm each region has to offer. The wines we tasted and the cultures and gracious people we encountered throughout our trip truly captured my heart. I returned home and began researching and tasting wines constantly, almost obsessively.
My family and I formed friendships with our guide in Italy, Amy Wadman, and many others including her friend, Summer Wolff. The following year, the two traveled to West Chester, Pennsylvania, and were guests in our home. We shared many late nights talking about tours, wine, food, family, and our experiences while enjoying some wines from their friend Fabrizio Iuli, which helped fuel our creativity. Our ideas and conversations flowed in a way similar to the 2004 Barabba we consumed: easy-going, fresh, complex, and persistent as they evolved for hours after opening. Within the year, Artisan's Cellar was born, Summer founded Indie Wineries in New York and Piemonte, and Amy began producing olive oils at Costa Digiano in Le Marche. The connections we forged in Italy grew into lifelong friendships and enduring business relationships. I'm proud to say, Artisan's Cellar represents both Indie Wineries and Costa Digiano to this day.
Founded in 2009, Artisan's Cellar cultivates and distributes a portfolio of wines selected by eight national importers, our own hand-picked direct imports, and wine in a variety of formats. Our Italian selections, driven by tradition and the relationship between food and wine, have grown to represent nearly all of the country's 20 regions. We have stepped beyond Italy into France to further our collection from winemakers who farm with respect for soil life and the environment, and produce wines without additives or unnecessary manipulation that focus on terroir and honesty. As we grow, we are continuing down this path into other regions including Spain, Chile, Slovenia, Croatia, and the United States. We built a new building, expanded our staff, and launched the largest keg filling operation in the eastern United States in 2014.
We're grateful for the interest and enthusiasm you share for the wines in our portfolio. We pledge our continuous effort toward being your most reliable source to learn about, taste, and enjoy both old favorites and many new wine offerings to come.
Cheers!
The Team
Scott Braunschweig
President
Scott founded The Artisan's Cellar in 2009 after traveling to Italy on a wine & gourmet-focused family vacation where he experienced his "Wine Epiphany!"
Scott grew up in Brookfield, Wisconsin and earned a Bachelor of Science Degree in Marketing Management at Miami University in Oxford, Ohio.  He joined a leading manufacturer of CNC machine tools and received extensive sales engineering training before relocating to West Chester, Pennsylvania in 1980, where he progressed in sales management over the next 12 years.
Scott founded Automation Solutions, Inc, a West Chester-based machine tool dealership, from scratch in 1992 and built a formidable portfolio of innovative products and services, becoming one of the Mid-Atlantic's premier machinery dealers for nearly 25 years.
After his wine epiphany and with extensive distribution experience, a keen interest in wine and fine dining, plus valued Italian wine contacts, Scott formed The Artisan's Cellar in 2009 and serves as President.  With the help of our professional team, Artisan's has assembled an amazing portfolio of high-quality wines from small producers in Italy, France, Spain and other regions.
Artisan's helped win approval from the Pennsylvania Liquor Control Board to distribute wine in kegs through the PLCB's Special (Liquor) Order Program in 2012, and realizing the huge potential for keg wines akin to the craft beer industry, Artisan's expanded into a large winery, storage and distribution facility in 2014 to fill kegs with wine for national distribution.
Scott and his family live in West Chester, Pennsylvania, and they all enjoy travel, friends and family, cooking, and sharing wine and good times together every chance they get.
scott@theartisanscellar.com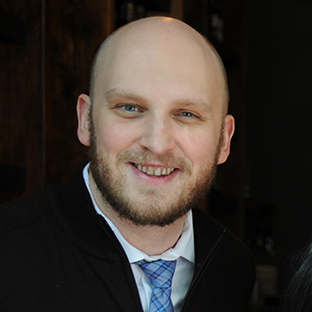 Sean Faeth
Director of Sales and Operations
Sean began as a humble stock boy at a specialty wine, cheese and beer shop while in college.  Fate offered a chance to work the cheese counter for an additional $1.25 an hour and Sean jumped at the chance.  As he dug into the particulars of the product, this opportunistic promotion became a lifelong passion. Sean found that the minutiae of the history, production, and taste, satisfied a deep-seeded nerdy desire for knowledge.
This experience led Sean to become the Maître Fromager at Artisanal Bistro in New York City, where he chose and cared for some of the most rare cheeses in the world. As he began designing the wine and cheese pairing flights, it became a necessity to learn all he could about wine with its nearly infinite variety of flavors, textures, personalities and factoids.
Shortly thereafter, he moved to Philadelphia to chase the girl of his dreams, who eventually became his wife. There, he joined Tria Café and worked his way up to running the cheese program for three cafés and the Fermentation School. Sean's love of wine deepened with the broad exposure to new and unusual ones, and he continued to remain focused on how wine partnered with cheese.
Sean then moved on to become a manager at Talula's Garden, which is nationally renowned for superior food, service and wine. Being so passionate about the marriage of food and wine, he began to explore the role of Sommelier, in regards to a guest's experience. He believes in wine as a chance to highlight and support the subtle nuances and structure of the chef's food.
Sean is pleased to join the Artisan's Cellar in his role as Wine Sales Consultant and he looks forward to assisting some of the best restaurants in town in finding excellent wines for their guests to enjoy.
In his free time, Sean enjoys cooking, hiking, arguing about jazz, playing guitar and spending time with his lovely wife. He's also somewhat partial to drinking wine.
sean@theartisanscellar.com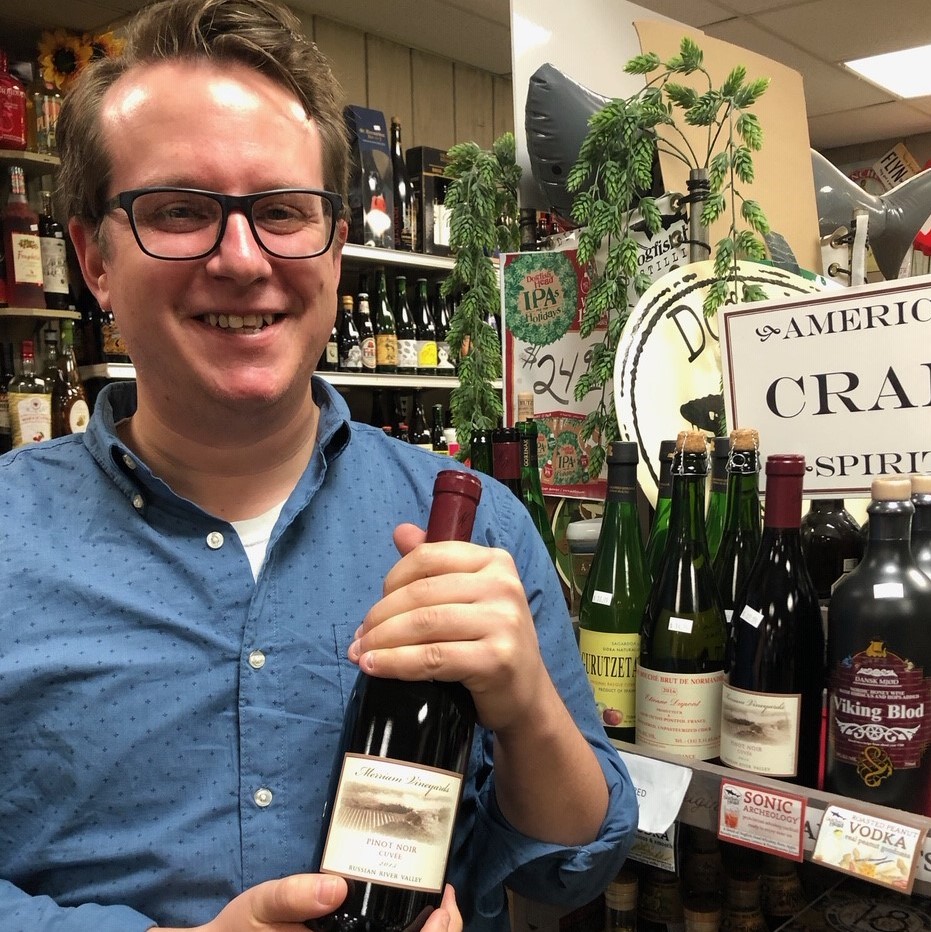 Gregg Bechtel
Wine Sales Consultant
Gregg grew up in Kutztown, Pennsylvania and graduated from Elizabethtown College in 2008 with a Bachelor of Arts Degree in English.  Unsure of his next move, he took a job with the Pennsylvania Liquor Control Board as a part-time liquor store clerk.  During mandatory wine training, Gregg had his "ah-ha moment" tasting a sample of Trimbach Pinot Gris, and he started experimenting with wines from all over the world.
Gregg quickly started managing shifts all over the Lehigh Valley where his interest in wine grew further.  When the Retail Wine Specialist position was created, Gregg was promoted to run the Media store's Fine Wine and Good Spirits luxury wine program. Lucky for him, Gregg's much better half already lived in Media, so he was able to live and work in "Everybody's Hometown."
After 6-1/2 years servicing Media's wine needs and earning Certified Specialist of Wine and French Wine Scholar Certifications, Gregg became the Product Education Specialist for the Philadelphia store employees, where he taught the same classes that originally attracted him to the world of wine.
Gregg always admired Artisan's Cellar's portfolio, so when the Wine Consultant position opened up in the Fall of 2018, he jumped at the opportunity to expand his horizons and get people excited with the coolest juice of all.  Gregg's territories include the Philadelphia suburbs and selected cities to the west, the Lehigh Valley, and Delaware.
gregg@theartisanscellar.com